When:
May 2, 2016 @ 5:00 pm – 7:00 pm
2016-05-02T17:00:00-04:00
2016-05-02T19:00:00-04:00
Where:
Casa del Popolo
4873 Boul St-Laurent
Montréal, QC H2T 1R6
Canada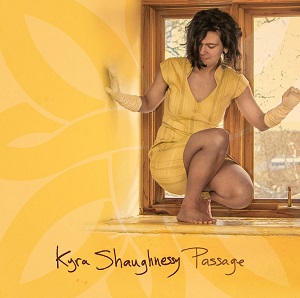 (Français ci-bas)
THE FACTS
WHAT? Launch of Kyra Shaughnessy's 4th album, Passage.
WHEN? May 2nd 2016 from 5 to 7pm.
WHERE? Casa Del Popolo (4873 Saint-Laurent in Montréal)
HOW MUCH? $10 at the door.
THE DETAILS
It's a real pleasure to invite you to the launch of my 4th album, Passage!
Produced in collaboration with Dany Placard, Passage is the culmination of 3 years of growth, movement and meaningful encounters…encounters with "Others" but also, and perhaps especially, with myself. It's made up of songs in French, English and Irish gaelic…It's made up of the threads of dreams and realities that flew through my fingertips.
Join us for a 5 to 7 on May 2nd at Casa del Popolo (4873 Saint-Laurent in Montréal).
I'll be accompanied for the show by Marie-Michelle Blain (Myelle) on cello and vocals, Mathieu Vézio on drums and Estelle Lavoie on the kora.
You can get your copy of the album on site the day of the show 🙂
Doors at 5pm, show at 6pm. $10 at the door.
Drinks available for purchase on site.
Pass the word, bring friends!
For those of you who don't live in Montreal I'll be doing a short tour after the launch: I'll be posting more details for each of these soon!
May 10th, Pressed Café, Ottawa,
May 12th at Le Tremplin 16-30, Sherbrooke
May 14th at the Star Café, Knowlton
May 19th at Tam Tam Café, Québec
May 20th at the Médiathèque, Lac-Mégantic
Media relations : Communications Lise Raymond : [email protected] 450-640-0500
To follow my work : www.kyrashaughnessy.com or like the Kyra Shaughnessy artist page on Facebook
————————–————————–—————–
LES FAITS
QUOI? Lancement de Passage, le 4e album de Kyra Shaughnessy
QUAND? Le 2 mai 2016 de17h à 19h
OÙ? Casa Del Popolo (4873 Saint-Laurent à Montréal)
COMBIEN? $10 à la porte
LES DÉTAILS
C'est avec immense plaisir que je vous invite au lancement de mon 4e album, Passage.
Réalisé en collaboration avec Dany Placard, Passage est le résultat de trois ans de croissance, de basculement et de rencontres… la rencontre de l'autre, mais aussi, et peut-être surtout, la rencontre de moi-même. On y trouve des chansons en français, anglais et gaelique Irlandais…on y trouve des bouts de rêves et de réalité qui me sont sortis par les doigts.
Venez nous joindre pour un 5 à 7 spectacle le 2 mai à la Casa del Popolo (4873 Saint-Laurent à Montréal).
Je serai accompagnée pour l'occasion par Marie-Michelle Blain (Myelle) au violoncelle et à la voix, Mathieu Vézio à la batterie et Estelle Lavoie à la kora.
Vous pourrez vous procurer votre propre copie de l'album sur place.
Portes à 17h, spectacle à 18h, entrée $10 à la porte.
Consommations disponibles en vente sur place.
Passez le mot, amenez une amie!
Pour ceux et celles qui n'habitent pas Montréal, le lancement sera suivi d'une petite tournée. Je vais afficher plus de détails sur chacun de ces spectales au courrant du mois!
Le 10 mai, Pressed Café à Ottawa,
Le 12 mai au Tremplin 16-30 à Sherbrooke
Le 14 mai au Star Café, Knowlton
Le 19 mai au Tam Tam Café à Québec
Le 20 mai à la Médiathèque de Lac-Mégantic
Relations de presse : Communications Lise Raymond : [email protected] 450-640-0500
Nous suivre : www.kyrashaughnessy.com ou aimer la page d'artiste Kyra Shaughnessy sur Facebook