Transformational Life-Learning & Creativity Coaching with Kyra

When we are aligned with our true paths and with our hearts' calling, previously insurmountable obstacles dissolve. The doors of possibility open wide and opportunities present themselves in an endless stream…
What I Offer
With over a decade's worth of experience in community building, project management,  individual and collaborative work in the performing and healing arts as well as in the fields of permaculture, nature connection, alternative education and inter-cultural facilitation, I bring a skill set that is easily adapted to any project. Above all, there is nothing I am more passionate about than supporting people in manifesting their gifts and visions. As Irish philosopher and poet John O'Donohue puts it, "the greatest privilege of a human life is to become midwife to the birth of the soul." In other words, it is our life's work to shed the masks and shift the paradigms that keep us from becoming our authentic selves. My role as a transformational coach is to support you in doing that, to the best of my abilities…

I offer individual coaching sessions via skype, phone or in person (depending on your geographical location!) at a sliding scale rate (*your first 45 minute introductory session is free…this allows us to get to know each other and decide if working together is a good fit! Following sessions last one hour.) to individuals seeking support and guidance:
in transitioning from institutional education to life-learning, homeschooling or unschooling (for individuals, parents or parents-to-be)
for specific creative projects (I specialize in both the management and creative process side of things!)
transitioning towards living from their passion (i.e. finding ways to make a living doing something you love!)
creating space in their lives to fully manifest their true visions, desires and authentic self
establishing and maintaining a healthy lifestyle while effectively juggling multiple creative and life projects
By working collaboratively with me you will gain deeper commitment to living in line with your desires and beliefs and insight into what is blocking you or holding you back. Through our sessions together you will create and achieve clear, self-determined goals and gain confidence in taking decisive, heart-centered action. By identifying and strengthening your core values and tapping in to your intuition you will increase your motivation and ability to build your long-term vision through daily actions.
I specialize in…
Creative problem solving and thinking "outside the box."
Helping recognize and shift patterns and paradigms that are no longer serving you.
Assisting you in connecting with your higher self and core values. Guiding and catalyzing self-realization.
Providing structure for your creative projects and process. Concise and constructive feedback.
Finding positive, pro-active approaches to roadblocks.
Community and relationship building, identifying collaborators, and networking in a way that works for you!
Communication and interpersonal mediation.
Maintaining vision, momentum, balance and grounding in times of transition.
Balancing passion, spontaneity and personal evolution with discipline.
GSD (getting s*** done!). Most people I know struggle either in the initiation or completion stages of their projects…I particularly love supporting people through both of these phases! 😉
Creative Midwifery

For those in need of some intensive short-term support I also offer "Creative Midwifery" sessions…

Creative midwifery  is more intensive than a coaching session and involves me accompanying you through the final "birthing" stages in any phase of a project you're working on.  I offer the possibility of up to three full days of full-on collaboration either via skype, phone or in-person (this does depend on your location and the amount of travel involved as well as accommodations available, etc etc.!). Whether it be a PhD thesis, kick-starting a new career, a grant submission or the last push of producing an album, having someone there to support, guide, provide feedback, keep you in line with your true values and vision and assist in maintaining an efficient yet healthy work schedule is indispensable. Fill in the form below to talk about your project and see if this might be the right fit for you! Fees for these sessions are also sliding scale and depend on what level of involvement you need from me. Let's talk!
Testimonials
"Like many artists, I have passed through moments of creative blockage in my life.  During these times, Kyra has been both a source of compassion and inspiration to stay committed to the truth of what nourishes and uplifts me. She encouraged me into action through her intuitive observations and reflections and her abundant ideas for small, concrete actions to move out of stagnation and into flow." -Megan Hyslop (PhD student, energy worker, storyteller, & clown)
"Kyra  is a natural collaborator who creates space to imagine new possibilities with the confidence that things will get done. After many years of doctoral research the time came to complete my dissertation at a point when I was running out of self-motivation. Afraid the project would languish for many more years I reached out to Kyra for her help. She came to my home for a "house call" and over a weekend guided me through a process that led to an outline for my dissertation, a manageable timeline and clear steps to completion. She continued to support me in regular sessions through the successful competition of doctoral dissertation and defense.  Kyra's support was really an act of creative midwifery – holding my hand at times – yelling to 'push' at others and basking with me in the glow of creating something new."  -Andy Trull, PhD

"The work I did with Kyra was a revelation for me. Thanks to her simple and effective approach I was able to move forward on projects that had been blocked for months. It's hard to believe, but the solutions are within you and Kyra acts as a catalyst. Whether it be for an intensive session or for regular follow ups, I highly recommend her as a coach and collaborator."  -Benoit Fry (filmmaker, photographer)                                            
Fill in the form below for your free introductory coaching session!
[fcb id='3′ align='left'][/fcb]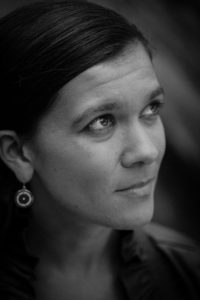 Kyra Shaughnessy is a life learner, wordsmith, songstress, coach and creative soul. She has been performing her original songs and poems on stage for the past 15 years. She has toured across Canada and the E.U., producing several albums in multiple languages. In addition to a lifetime of self-directed education and apprenticeship, Kyra has studied Permaculture Design with Starhawk, Ecovillage Design at Findhorn Ecovillage in Scotland and Integrative Eco-Social design through Gaia University. She helped found the Montreal Permaculture Guild, organizing and facilitating their first year of workshops. She was assistant manager of the spiritual and nature connection retreat center where she grew up (Heartroot Farm) for over a decade, co-hosting and organizing a wide range of workshops and ceremonies, from guided meditations, to wild-crafting and herbalism, to parenting for social change.